Finding fonts isn't hard these days.  There are thousands upon thousands out there.  The key to finding the best fonts is to know where to look.  In this post, I'll let you in on where I source all of my fonts.  Here it is… the 9 best places to find fonts.
Tips BEFORE Purchasing or Downloading Fonts:
Read the License.  If you download or purchase fonts from the sites below, just be sure to read the fine print and what the license entails.  Most allow for commercial use, but some require an extended license… and there are some that aren't allowed for commercial use at all, which I honestly don't even install since I'm typically designing for small businesses.  

Prepare a backup spot.  Whenever I get a new font, I keep a back up copy of it in my Google Drive.  This will come in handy when I eventually have to purchase a new Mac or in case I need to reinstall a font.  Just a safety net.  If you've ever lost all of your fonts, you'll understand why this is important. 
Okay, let's get to the fun part.   This is not an all inclusive list… it's just my list.  I'm sure there are others that I haven't discovered yet, so leave me a comment if you have had success with another spot.   
9 Best Places to Find Fonts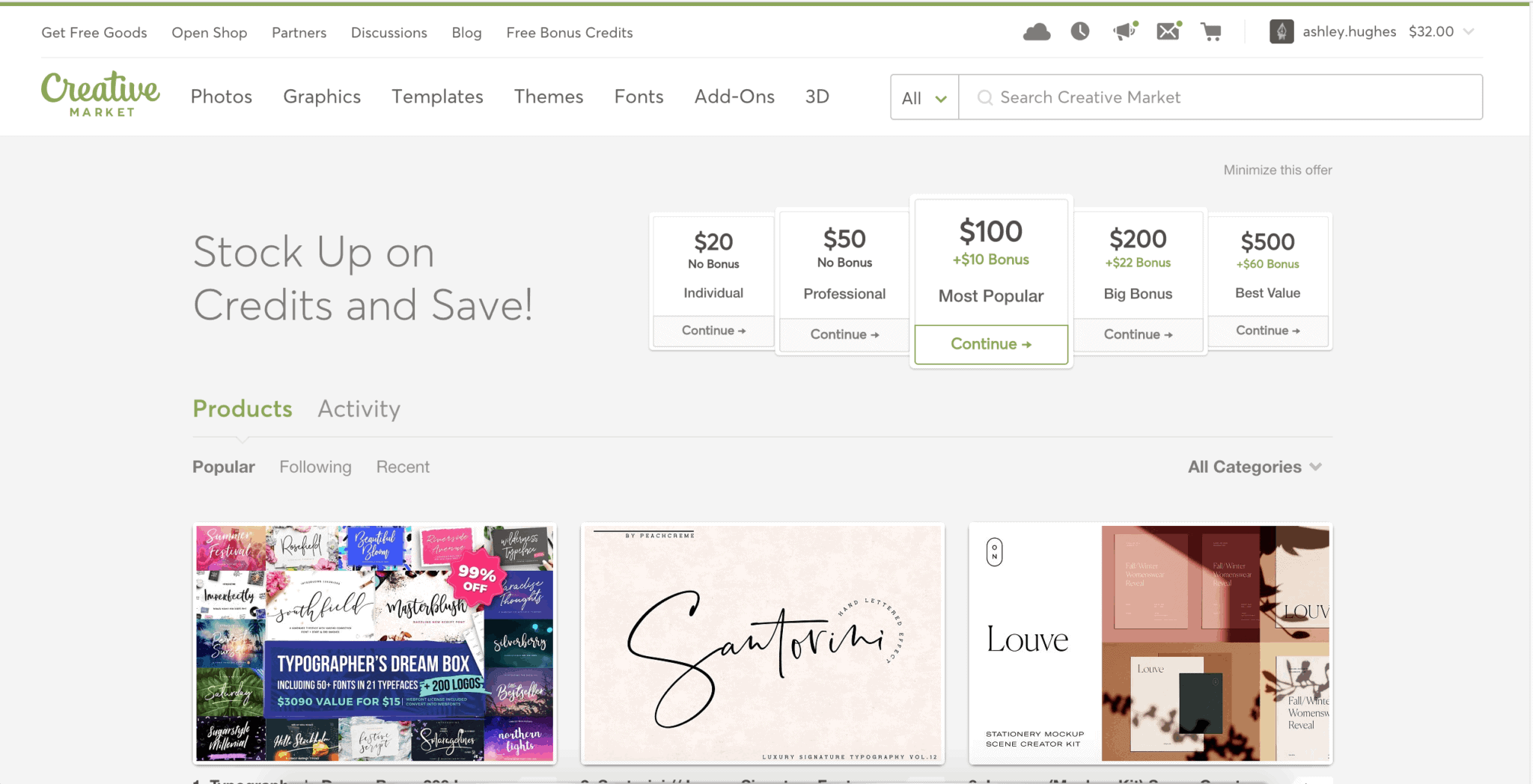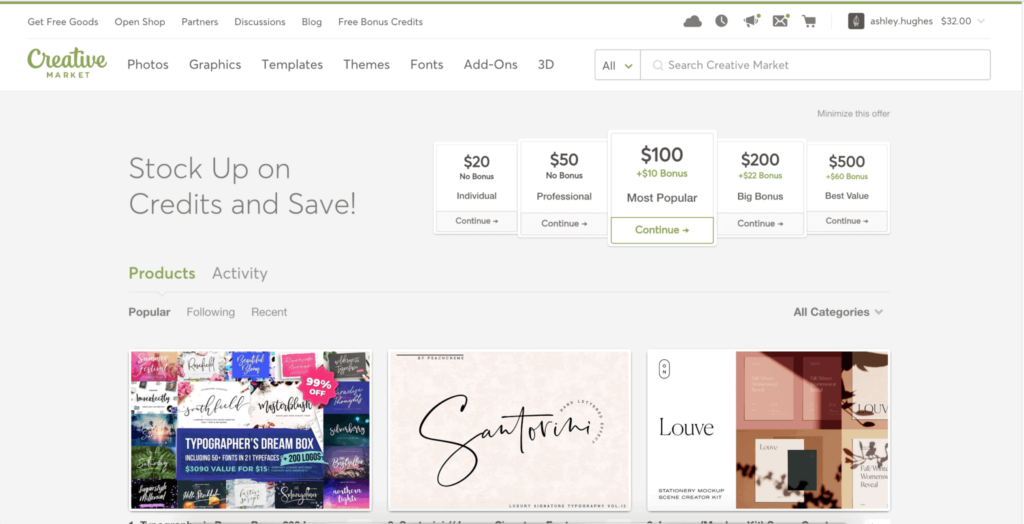 My favorite way to purchase fonts is in bundles because I feel like I can usually find the font I need in a bundle... and get several others included. This is usually where I grab them. I love how the fonts are displayed and styled on Creative Market. Also, I'm starting to avoid fonts if I can't try them out first. I just love how each listing lets you preview how the font will look if you're searching for one for a specific word or line of text. If you think you'll be purchasing a lot of things from Creative Market, definitely opt for purchasing the $100 credit (or more) so you can get that free $20. Totally worth it!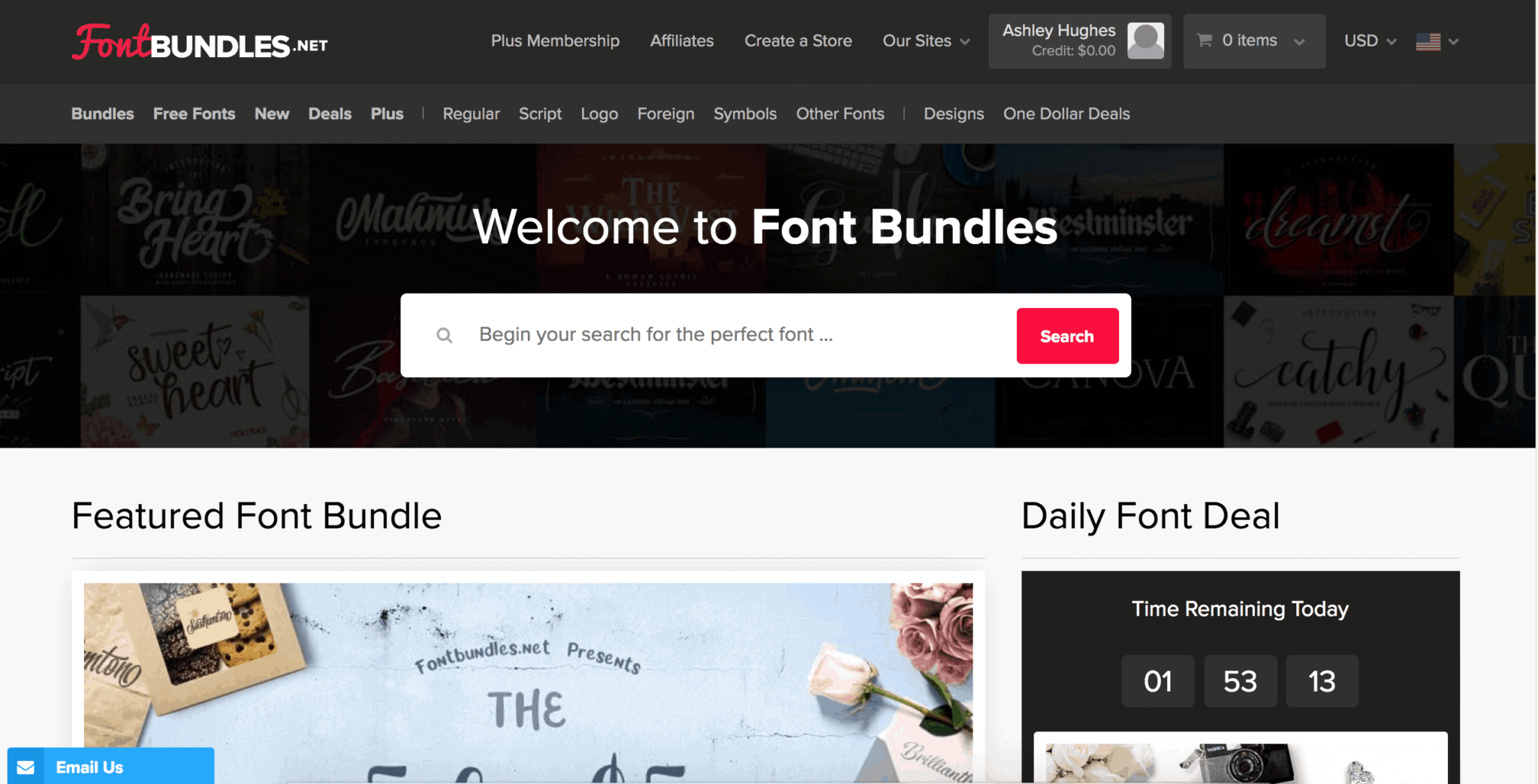 This one is slowly becoming my new favorite... and their emails are one of the few that I actually open and read every single time. They are very good ad luring me in with their deals. Haha! They are always having freebies, flash deals, $1 deals, and their bundles are fantastic. Just like Creative Market, I love how the fonts are showcased and styled AND you can try them out. Definitely check this site out if you're wanting to expand your font collection, but need to do it inexpensively.
I have access to Adobe Fonts (formerly TypeKit) because I use Adobe Creative Cloud to design. It's pretty amazing! The platform is really easy to use, I love the filtering features, and it's really quick and easy to sync to my Adobe products. The pricing plans are reasonable, but the only catch is that you kind of have to keep it and/or have a Creative Cloud subscription to use the fonts on a continual basis. Worth it as a designer, but maybe not for personal use. You can go to individual designer sites if you need just one or two.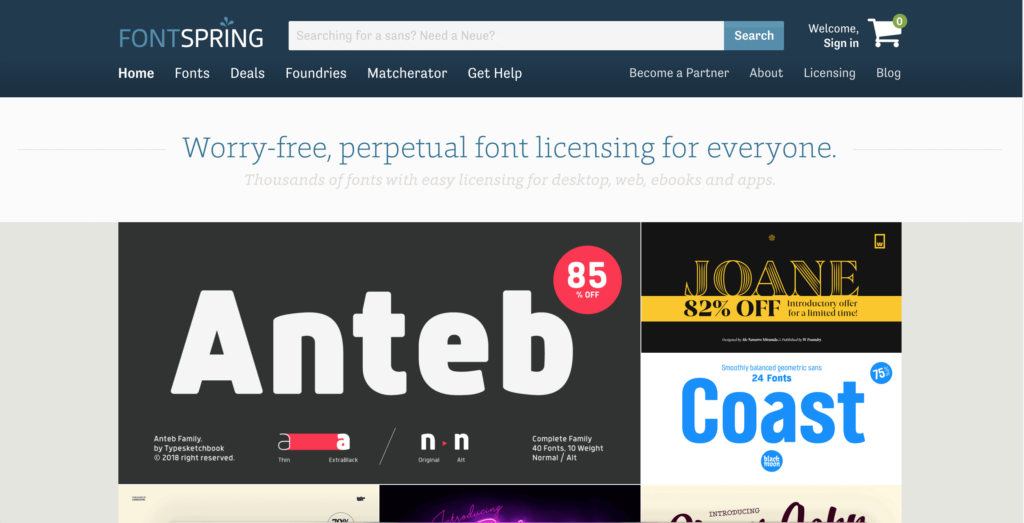 I get this feeling this might be one of the more reputable font sources... as I've seen some font designers recommend it and all of the fonts look very professional and well done. Probably the most expensive option, but sometimes you can get some free ones. Paying for a great font is definitely worth it for your brand. I love how this site is laid out and that you can preview them all!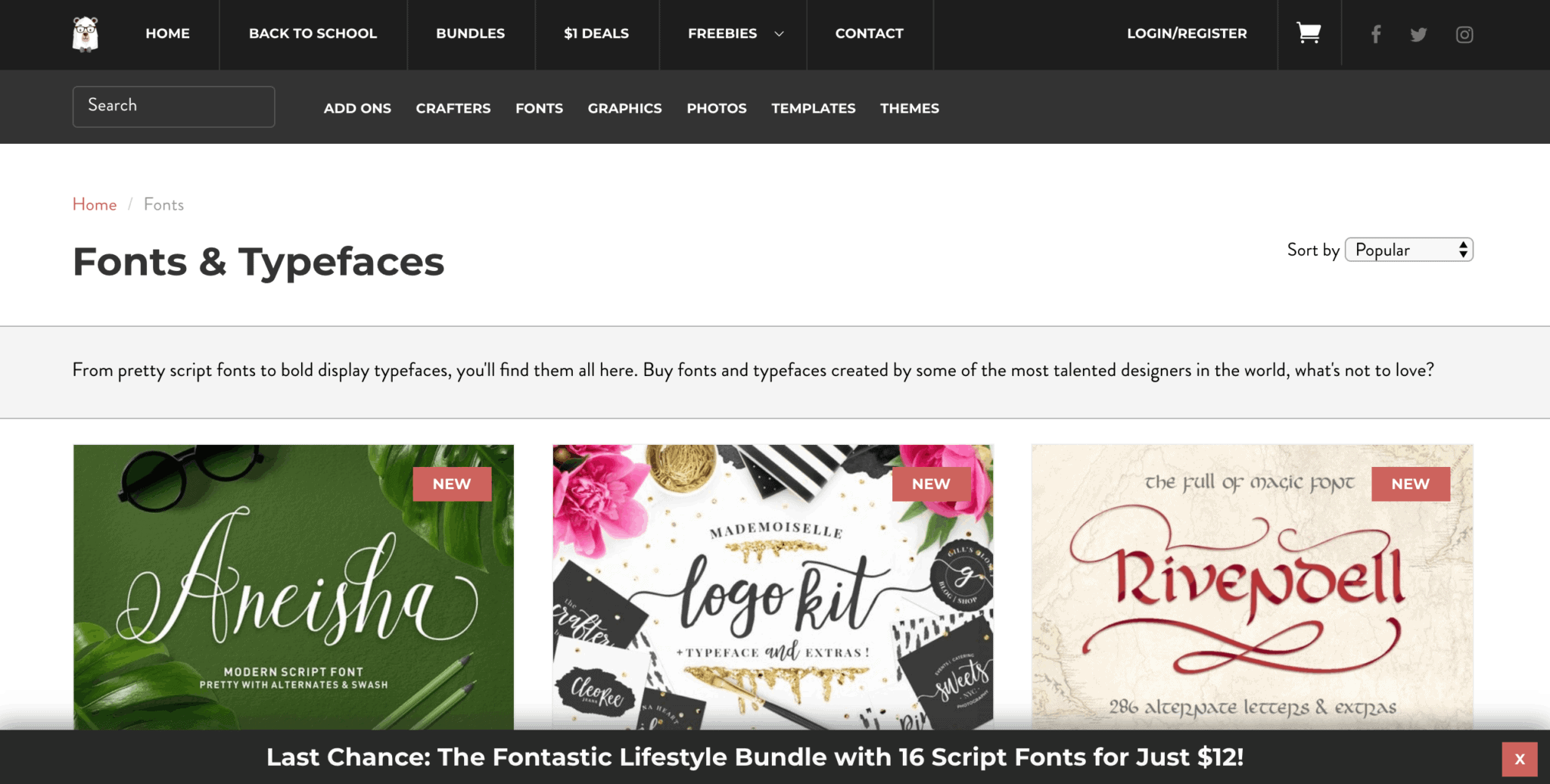 This one is similar to Font Bundles.Net, but has other graphic elements besides fonts. They frequently have great deals and I can grab free or super cheap fonts here too! It's another newsletter that I definitely make sure to open. I can sometimes get a large bundle of fonts on the cheap. I also love how they showcase their fonts in a variety of ways. One of my faves!
You may not have thought to check TPT for fonts, but lemme tell ya. There are a ton. Especially the most fun, quirky, hand drawn fonts you've ever seen. My favorite designers on TPT are: Cara Carroll, Amy Groesbeck, A Perfect Blend, Abby Mullins, Kaitlynn Albani, and Kimberly Geswein. They are all super affordable and some are even free!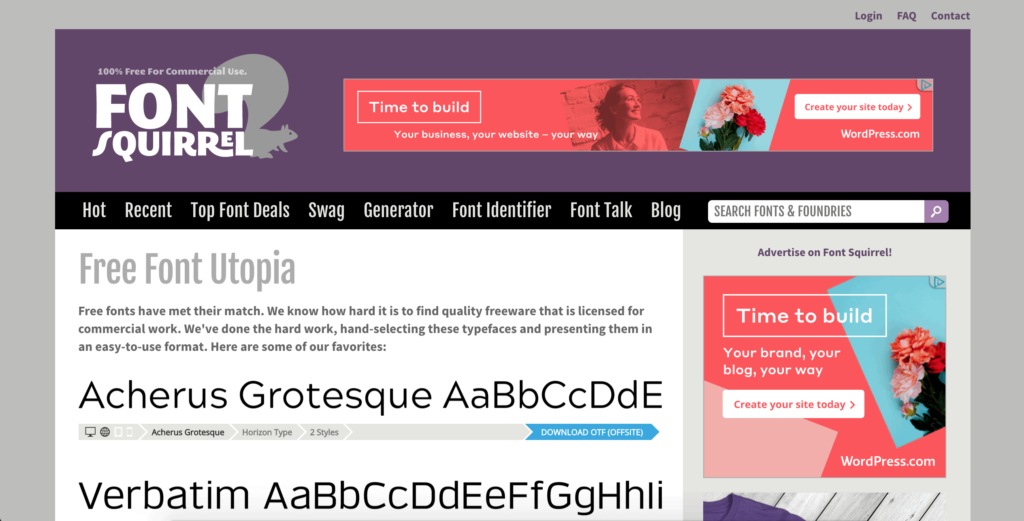 It's free, easy, and I like how you can find fonts based on style and different characteristics. The only thing that sometimes bothers me is that you have to download some fonts offsite, which means that I sometimes have to sign up for a newsletter or something to get the font. Not a huge deal and I don't mind. If an artist is allowing me to download their font and use it... for FREE.. then the least I can do is give them my email address. 🙂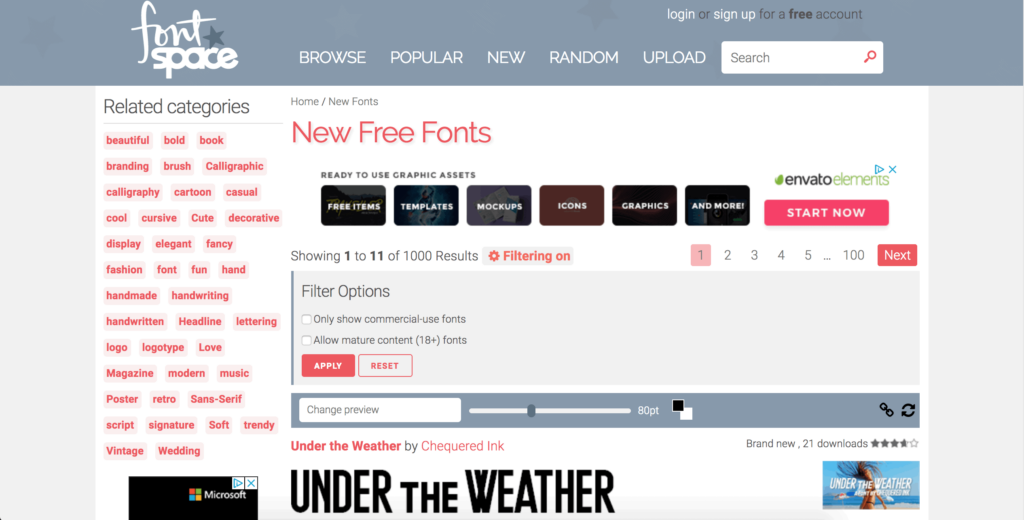 Font Space has a rather large collection of fonts. Not the prettiest of sites, but if you're into free then this might be your stop. I don't use it a ton, but sometimes I find unique ones. If you're needing commercial use, just be sure to use the filter. I like how they make it easy to see if fonts are either exclusively for personal use or not. Also, just play around with a font first before you settle on using it. I've gotten some great ones and some that are a little rough when scaled up. I think they allow pretty much anyone to upload fonts, so you may not always get professionally designed ones.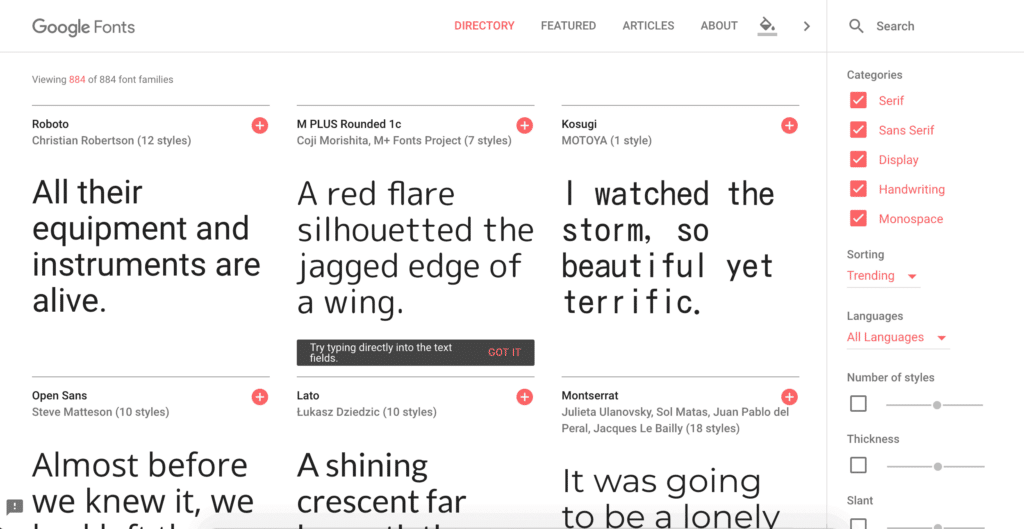 This is where you go for web fonts. Likely your platform will allow you to install or select from web fonts from their collection, but if not, this is where you go to get codes to do that. Simple, easy to use platform, no bells and whistles... and all free. Just select the fonts you want, a window pops up on the bottom and allows you to customize a bit and then copy the code and embed or add a little css to your site.
I hope you're able to add a fun new font source (*dealer*) to your list!  Haha.  Happy font hunting, y'all!