My favorite fonts are here!  Y'all.  I have a font problem.  I think it's a common addiction among graphic designers, and anyone who creates digital products, but I struggle.  I've had to cut myself off this month from purchasing any new fonts unless a client specifically requests one.  This post is sort of a way to share my favorite fonts, as well as provide a little inspiration if you're stuck on finding the perfect font. 
A lot of clients struggle with knowing what styles of fonts are out there… and which ones they love.  Below are some of my favorite fonts in each category.  I'll be adding to these as I find more that I love!  Some are free, but most are commercial use and come with at least a minimal fee. If you want to know WHERE I source all of my fonts, then be sure to check out my post on the 9 Best Places to Find Fonts.
This first set are my favorite thin script fonts.  Classy, stylish, but use with caution.  Some are slightly difficult to read, so use them sparingly on your projects, especially branding!  I absolutely love using thin scripts in my projects though.  They're always so clean and fresh.
Next up is the more handlettered or hand scripted look.  I love the look of these, but just like think scripts, I don't use them often.  I kind of save them for those perfect projects.  Not everyone's branding or design works well with these despite how beautiful they are.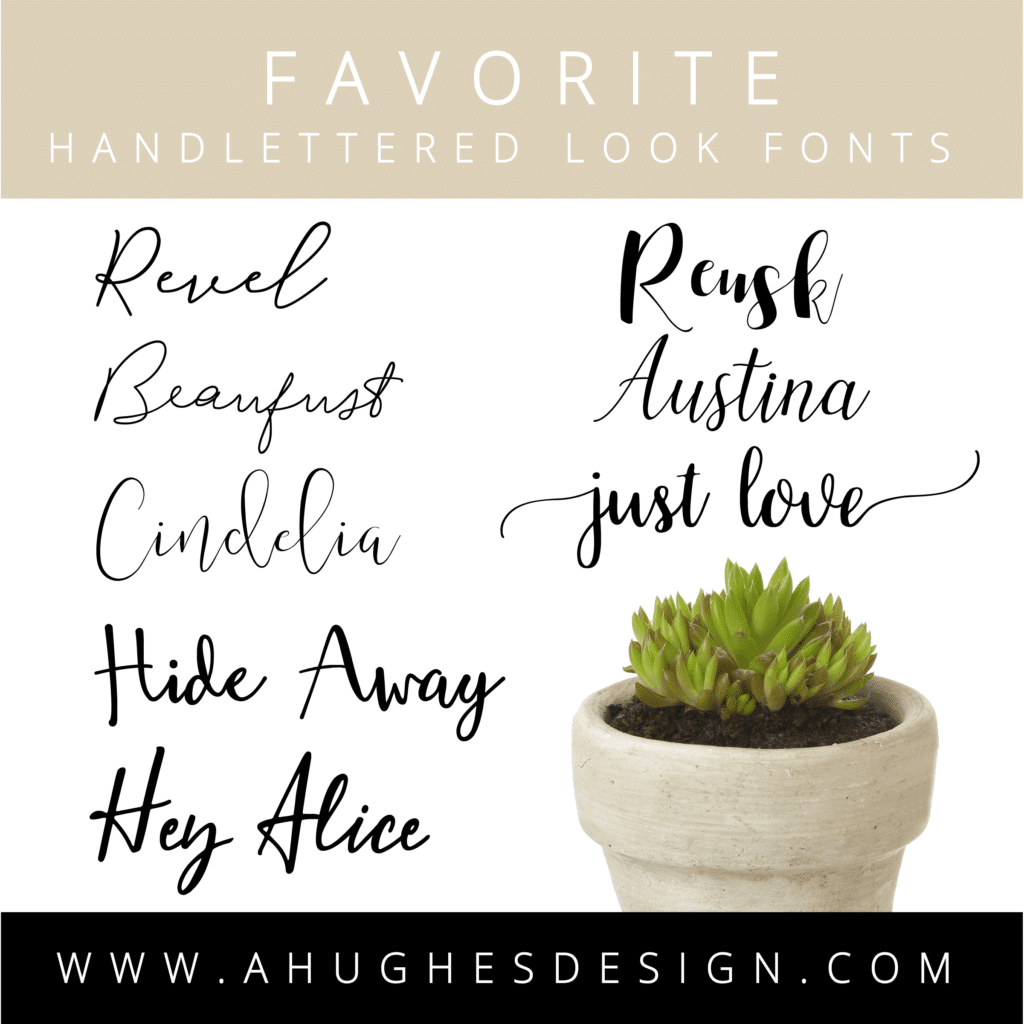 This type of font is typically bold, playful, and has a little bit of an edge to it.  These are so fun and I wish I had more projects that lent themselves to this style.  I really enjoy when I get to work with them.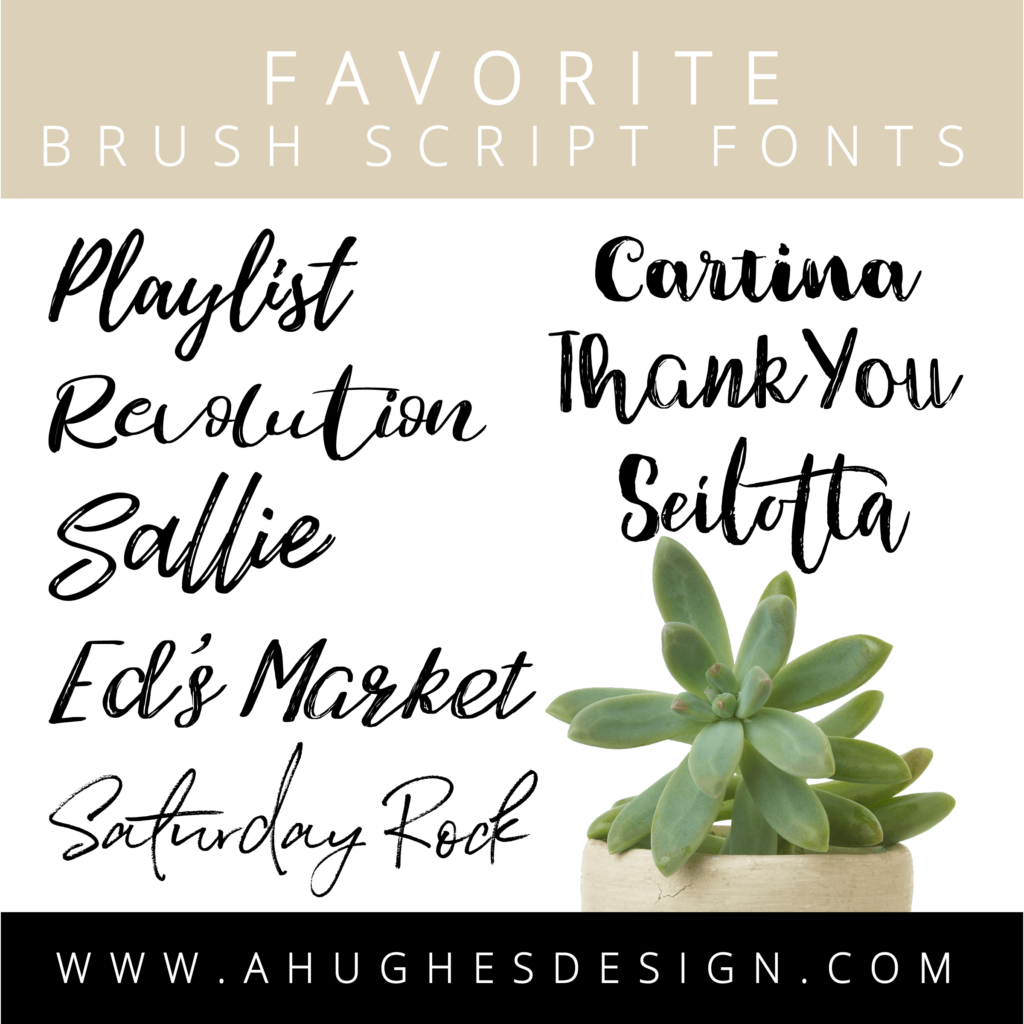 Thick scripts can range in style.  Some are more traditional and readable, while others take on the more hand-lettered look.  These are also a favorite of mine to work with in branding.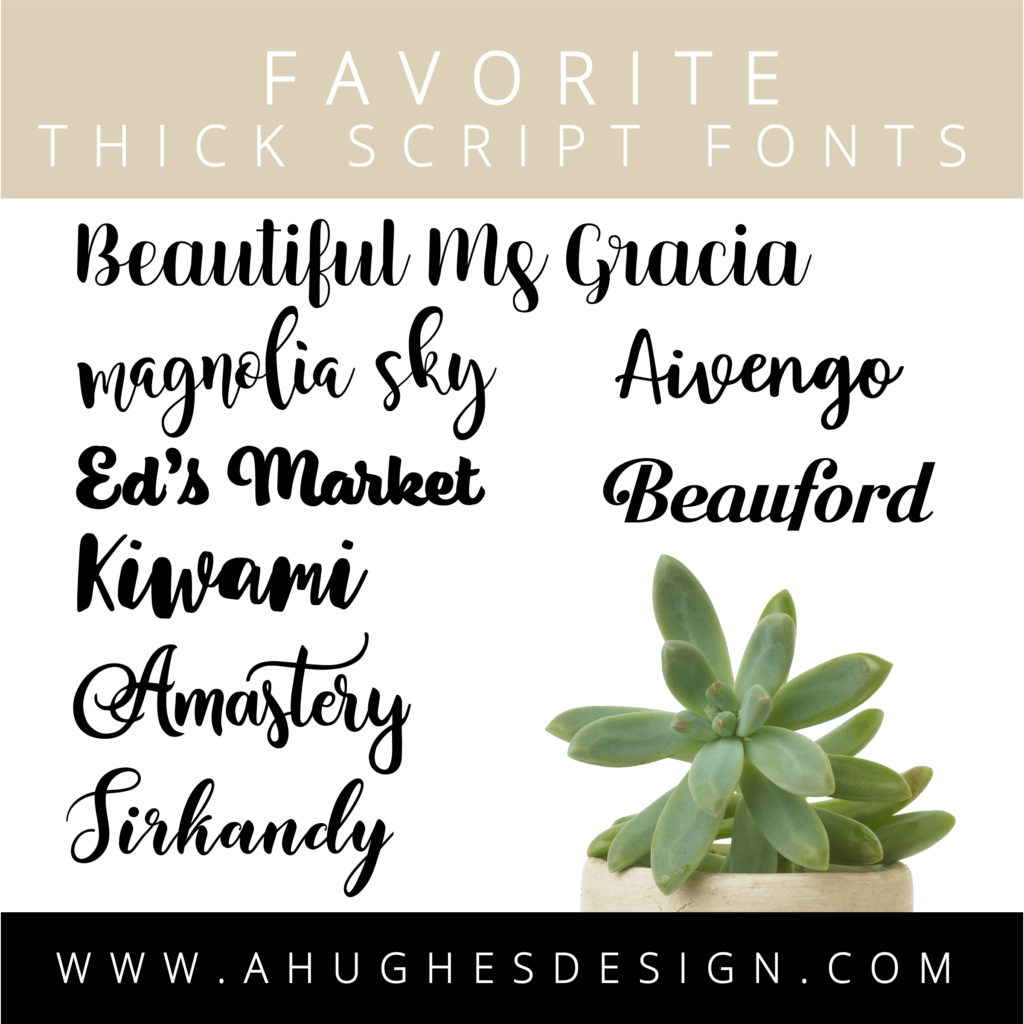 I have only recently, like in the last few years, grown to LOVE serif fonts.  My own branding uses Playfair Display and I just love the classic and clean look of it.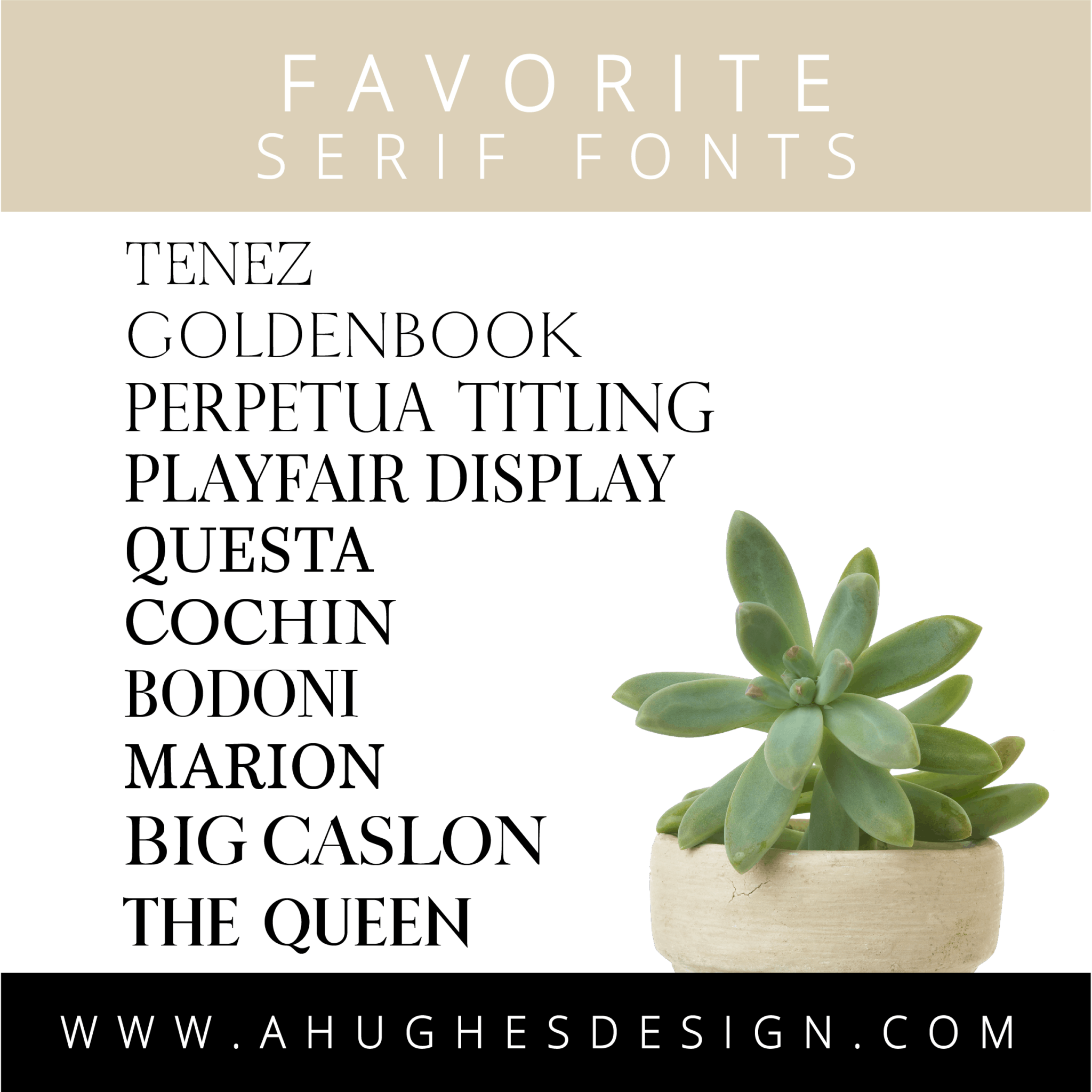 If I had to choose an all-time favorite font style, sans serif would win, hands down.  I just love clean lines and symmetry.  There are an endless amount of sans serif fonts out there, but these are my top favorites.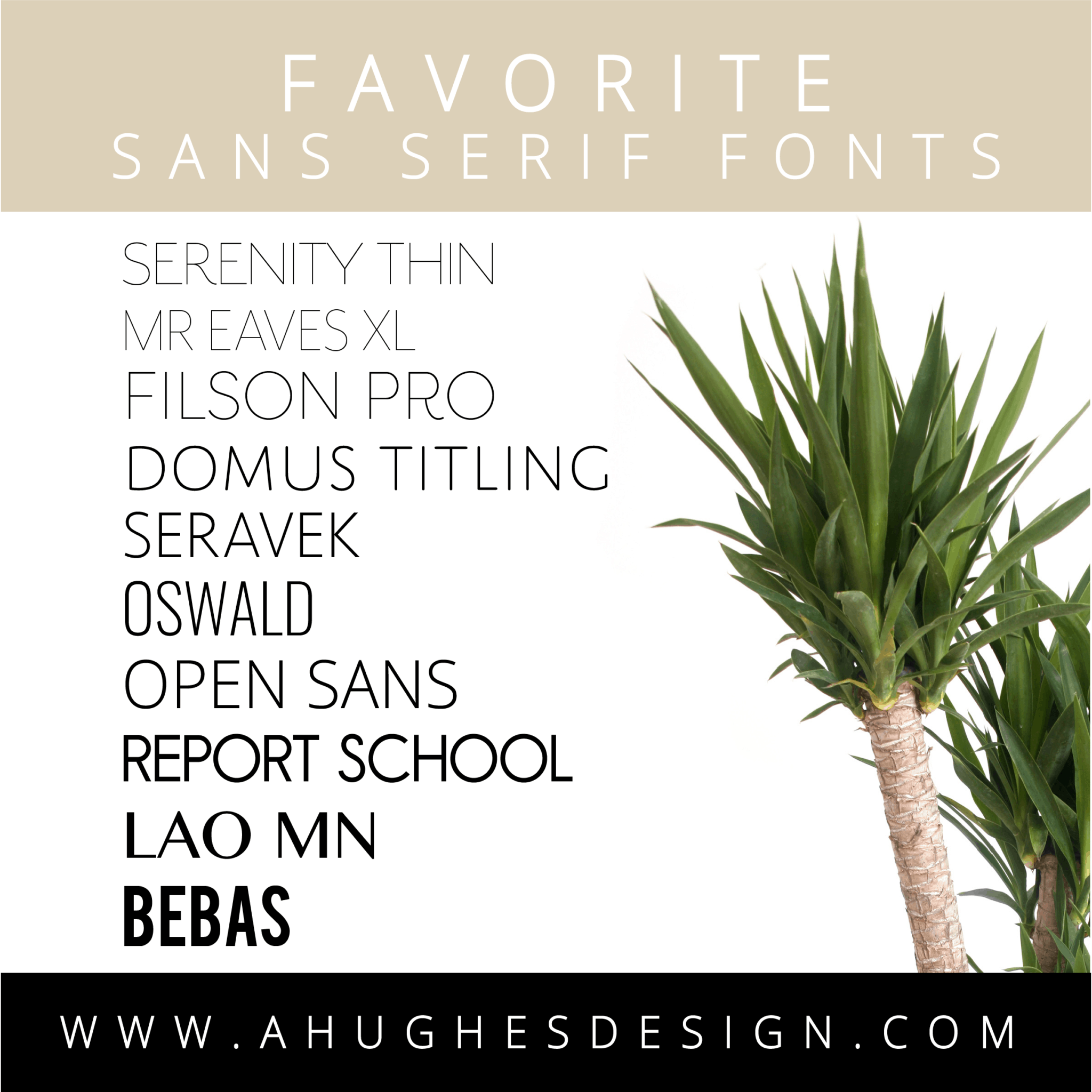 Cue the teacher side of me.  I don't use handwritten fonts very often, but I just love the look of these.  So fun!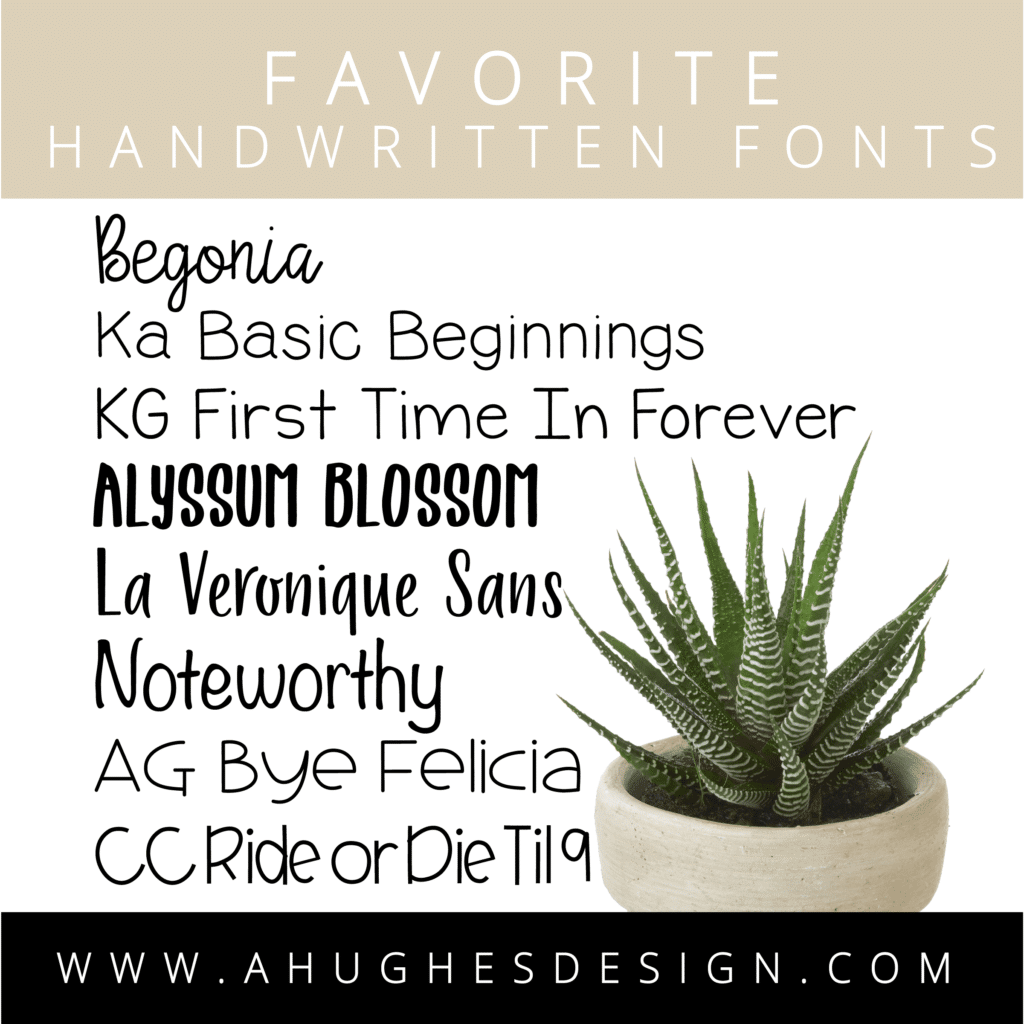 Gahhh… I also love a good chunky bold font. You can find a wide variety of styles in the "chunky" category, as shown below. So many different styles.
There are a few on this list that I am just dying to use.  Not sure if I'll ever come across the perfect branding project for some, but I just love all of these.  They are so different and unique.  Your project would definitely stand out with one of these.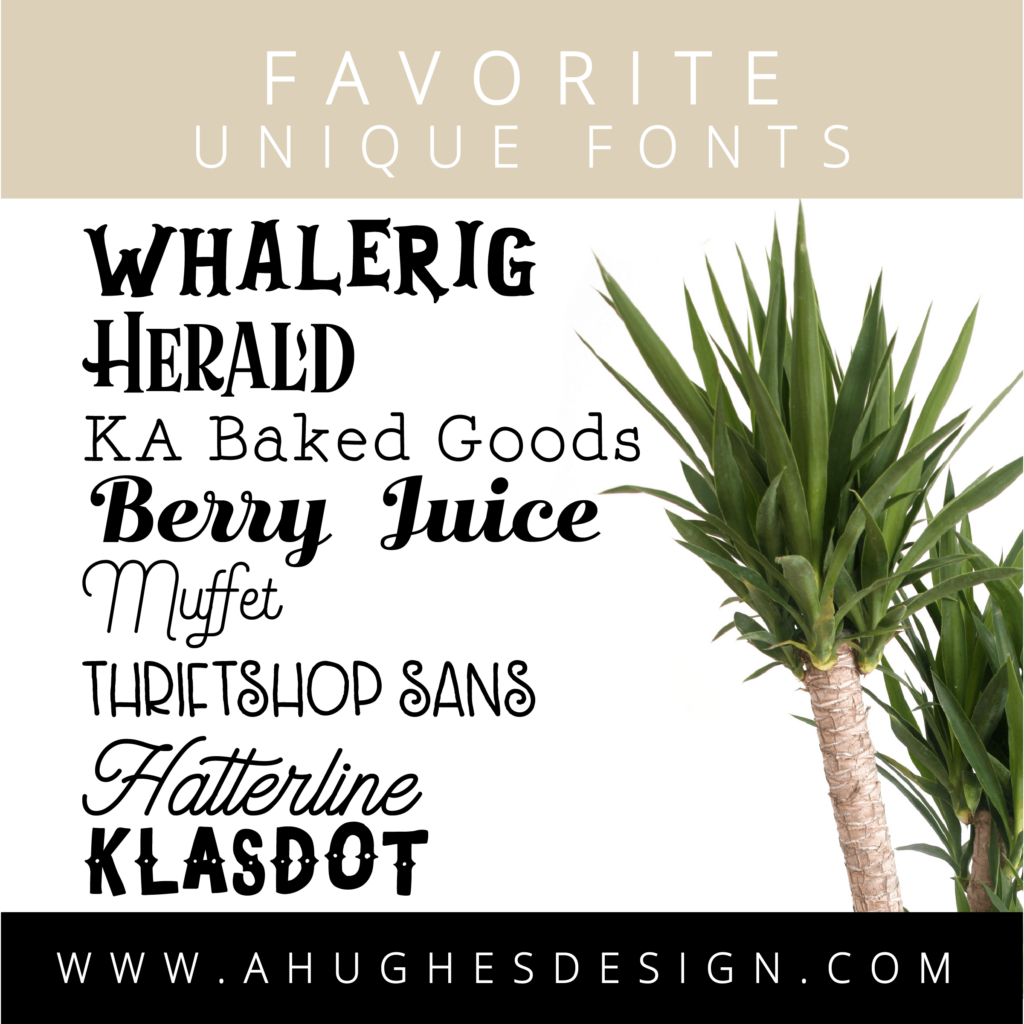 I hope my favorite fonts gave you a little inspiration!