Free fonts have a special place in my design heart, especially beautiful ones.  I've put together a list of some of my absolute favorite fonts that are free for you to download.  Be sure to pin the graphic so you can come back to it later!   
Although these fonts are all free for you to use, just be sure that you check to see if they are for personal or commercial use.  Some have different stipulations for using in commercial projects (like logos, websites, etc.), but most are fair game!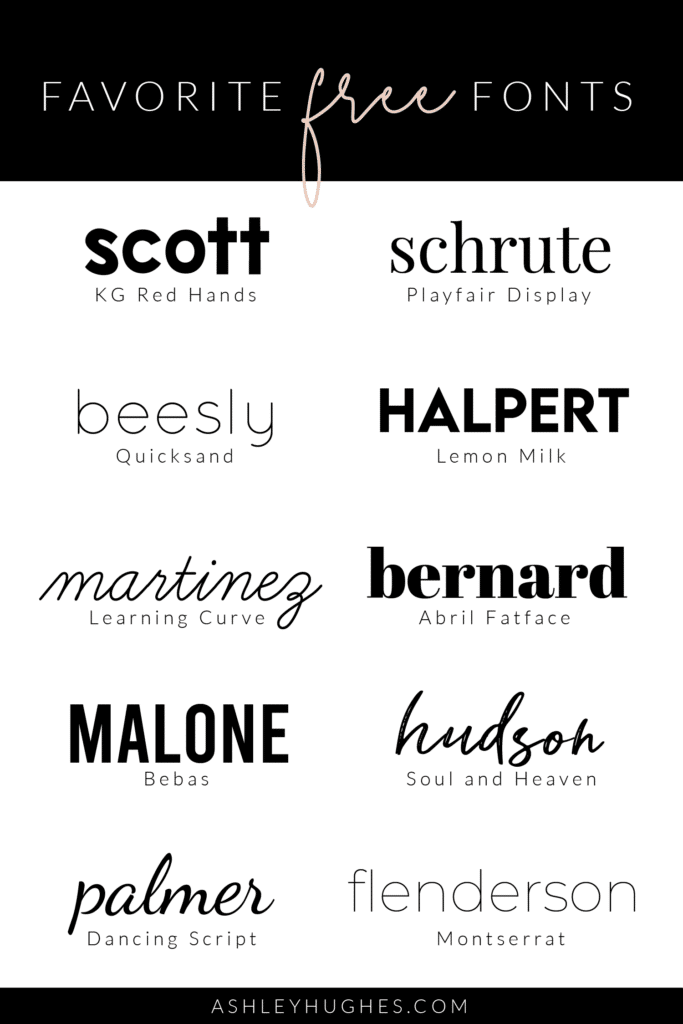 If you're in the habit of acquiring a ton of fonts, like I am, then be sure to check out my other posts.  I have a post that lists out 9 places where I source all of my fonts, and more free fonts can be found through some of the links.   In another post, I go over how I manage all of my fonts.  And in another, I just give you MORE of my favorite fonts, free and paid.  
I'll try to add more to this post as I get the chance!  Hopefully the list above is a good start for you.   Also, did you guess what my favorite show is from the graphic?  I could watch it every single day.  Haha!